I hope you have some fun grilling & chilling plans coming up this weekend because I'll be sharing 3 super fun cookout salads this week. They're all easy to make and more importantly – easy to make ahead. First up – broccoli salad! This is a healthier spin on the traditional midwest broccoli salad but it's every bit as flavorful. Small broccoli florets are marinated in a creamy/tangy dressing along with dried cranberries and smoky tamari-roasted almonds. It's a one-bowl recipe that's great as a pack-able picnic salad or an easy make-ahead lunch.
A Broccoli Salad Recipe That's Good for You
Broccoli salad is a classic summer cookout dish, but the traditional recipe is loaded up with sugar, ample mayo, bacon, and cheese. My recipe is a fresher, healthier version – I nix the sugar, meat, and cheese altogether – and the result is a crisp, refreshing, tangy dish that'll be the star of your cookouts all summer long!
Instead of using the typical 1 cup mayo: 2 tablespoons vinegar ratio for my broccoli salad dressing, I replace some of the mayo with olive oil and up the proportion of vinegar. I also add a few teaspoons of Dijon mustard and a little honey to the mix, making for a light, super tangy dressing with a delectable sweet/salty flavor.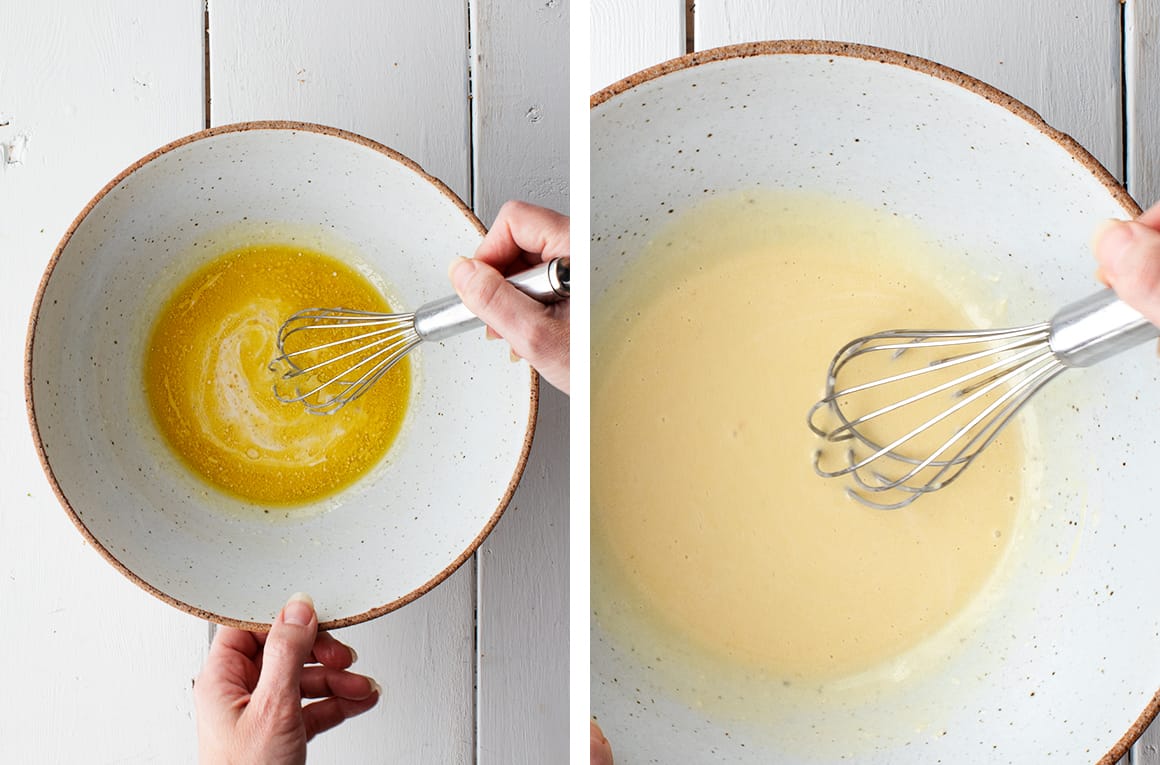 The dressing is delicious, but smoky, sweet/salty tamari almonds and pepitas really steal the show here. Not only do they add a wonderful crunch to this salad, but they also bring richness and smoky flavor, so they're the perfect nutritious substitute for bacon and cheese.
A full pound of broccoli, chewy dried cranberries, and flecks of red onion round out this recipe – it's SO fresh, healthy, and easy to make!
Broccoli Salad Tips
Want to make the best broccoli salad around? Here are a few simple tips:
Cut your broccoli small. Because the broccoli stays raw for this dish, you want to make sure the pieces are small enough to become fully coated and soften in the dressing. Also, when the broccoli pieces are a similar size to the other ingredients in the salad, you can get a little of everything in each bite.
Let it marinate. This salad is good right after it's made, but it's even better after a few hours (or even days) in the fridge. The broccoli softens and absorbs the flavors of the dressing – my family loved it on day three!
Save some nuts for the last minute. Sure, I like to make this salad ahead so that the flavors can develop, but the key to making it great is the super crispy, smoky nuts & seeds on top. If you add them too early, they'll lose their crunch, so save some to sprinkle on right before serving!
Broccoli Salad Serving Suggestions
If you make this recipe for a cookout, it'd be great alongside veggie burgers, black bean burgers, portobello "dogs," or BBQ jackfruit sandwiches. As I said above, it's the perfect recipe to make ahead – I think it actually improves over time, as the broccoli softens in the dressing and the flavors develop as it sits.
Alternatively, pack this salad up for a healthy lunch! For some of my best lunch-packing tips, check out this post.
If you love this broccoli salad recipe…