Ingredients You Need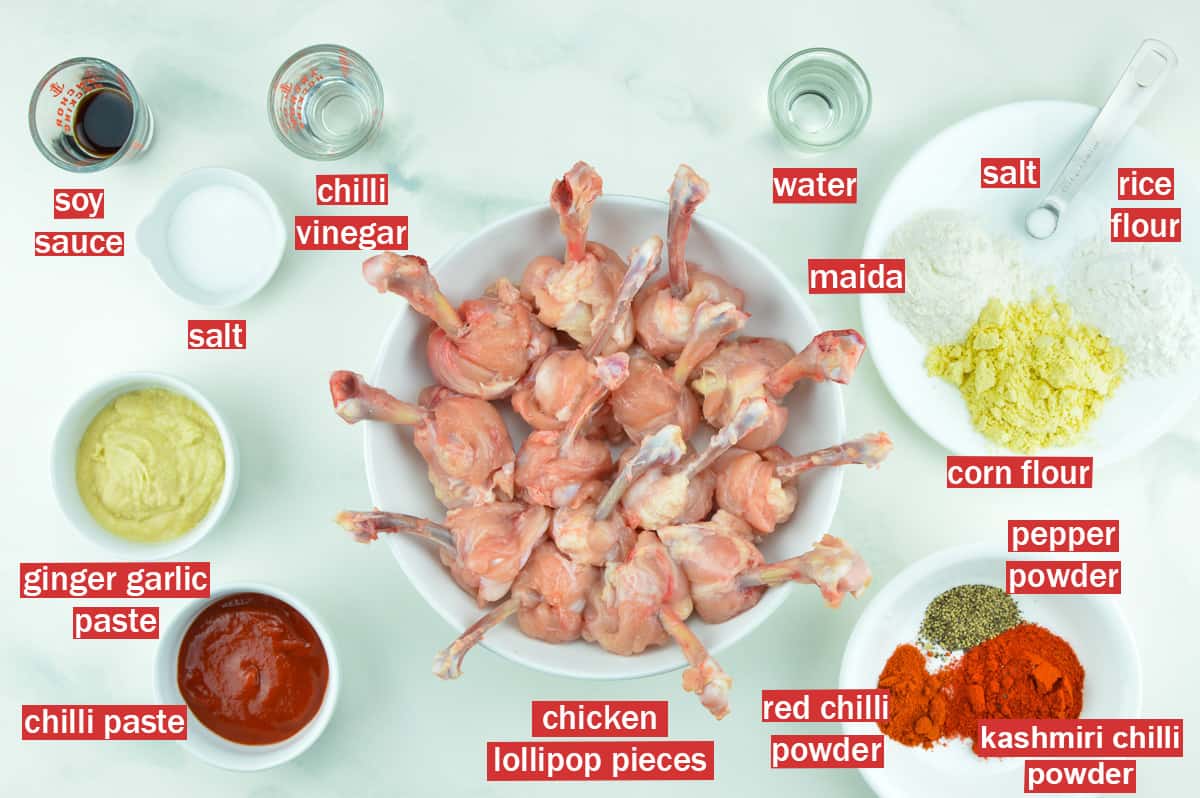 Ingredient Notes:
Chicken Lollipop pieces – If you get ready lollipop pieces at the store, then this recipe will hardly take any time or effort to make, because all you need to do is marinate it with spices listed & fry!

If however you don't get lollipop pieces at the store, then you'll need to make it from wings, which is fairly simple too, but you'll have to account for time to do that. I've shared how to make chicken lollipop pieces from chicken wings in a video shared below.

2 Step Marination – This recipe calls for 2 different marinades, which I recommend you follow – one for flavoring the chicken, and the other mostly for giving it the crispy coating.

But both marinades require really basic spices and sauces that are readily available.
Substitutions & Variations:
Chilli vs chilli garlic sauce – If you want a more garlicky flavor, then you can substitute chilli sauce with chill garlic sauce or do half & half.

Egg for marination – Some folks use egg in the second marinade, but I don't prefer to use it, as it results in a runnier batter & a thicker coating, which will not give you the authentic restaurant like taste & texture