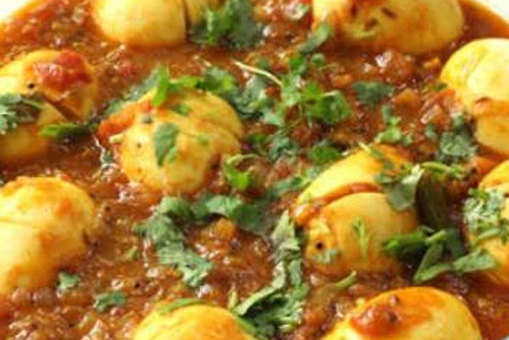 Total Time35m
Prep Time15 m
Calories415
2 boiled egg
1 onion
2 tablespoon melon seeds
1 1/2 tablespoon red chilli powder
1/2 teaspoon cumin powder
1/2 teaspoon kasoori methi powder
2 tablespoon fresh cream
1 chopped tomato
3 green chilli
1 tablespoon cashew nut paste
1/2 teaspoon sugar
1/2 teaspoon garam masala powder
5 cashews
salt as required
For Garnishing
1 handful chopped coriander leaves
How to make Spicy Egg Curry
Step 1 Boil the eggsTo prepare this mouth-watering Spicy Egg Curry, boil eggs in a pan. Once done, keep aside without peeling them.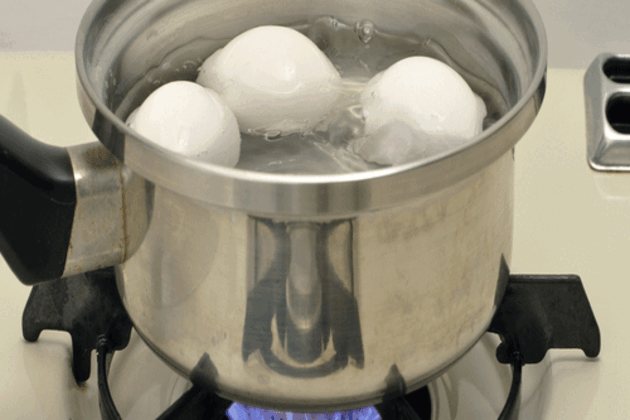 Step 2 Saute onion & tomato
Now, grind 1/3 of tomato, 1 tbsp melon seeds and cashew paste. Transfer this paste in a bowl and grind 1/3 onion with melon seeds. Transfer this paste in a bowl. Now, put a pan over medium flame and add oil in it. When the oil is hot enough, add 1 tbsp onion, 1 tbsp tomato, 3 slit green chillies. Saute for 2 minutes.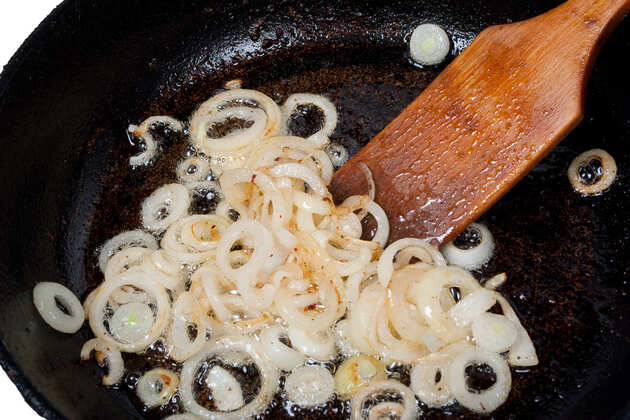 Step 3 Prepare the gravy and add eggs in it
Next, add the onion-melon seeds paste and tomato-cashew and melon seeds paste in it. Cook for 2 minutes and then add red chilli powder, salt, sugar, cumin powder, garam masala, kasoori methi powder, chopped cashews and coriander leaves. Simmer for 2-3 minutes and then add fresh cream. Cook for 1 minute and meanwhile peel and halve the eggs. Add in the gravy and cook for 2 minutes. Garnish with coriander leaves and serve hot.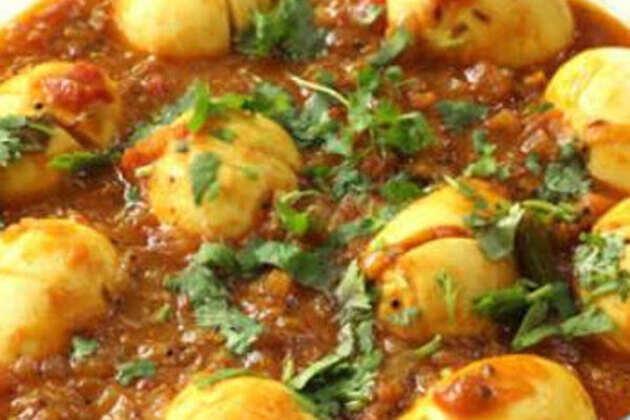 Tips
You can use toned milk or fresh cream if you do not have coconut milk.
If you prefer a tangy egg curry, increase the amount of tomatoes or use tomato puree.
You can also puree the onion and tomatoes after frying them for a flavourful gravy.
Fry the onion and tomatoes properly as it will determine the colour of your egg curry.