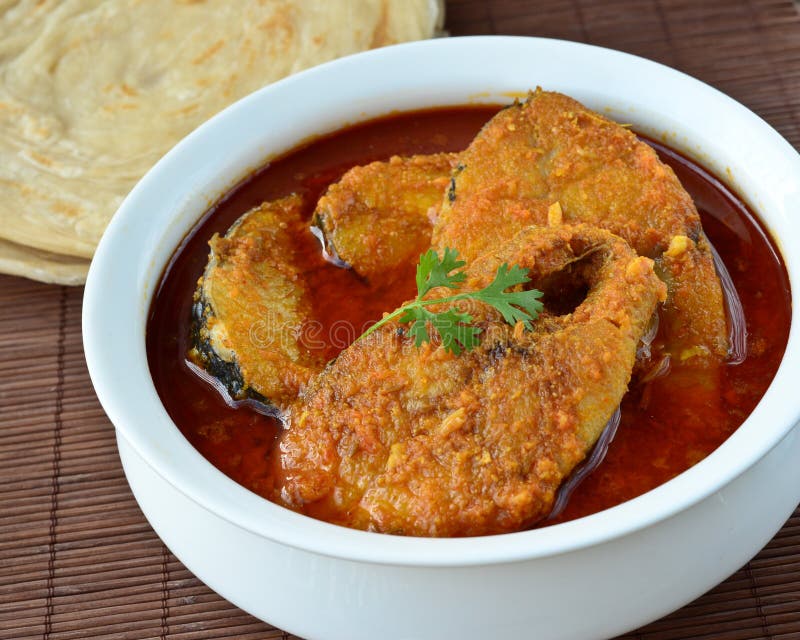 Total Time40m
Prep Time20 m
Calories288
1 kilograms king fish (surmai)
1 tablespoon tamarind paste
2 teaspoon coriander seeds
1/2 teaspoon cumin seeds
7 cloves garlic
2 pinches salt
1 1/2 tablespoon refined oil
4 cup water
1 large chopped onion
5 dry red chili
2 tablespoon grated coconut
1 sliced & slit green chilli
1/2 teaspoon powdered turmeric
How to make Goan Fish Curry
Step 1 Marinate the fish piecesTo prepare this delicious curry, start by slicing the fish into pieces. Once done, marinate the pieces using salt and turmeric powder. Keep it aside for a while.
Step 2 Prepare the curry masalaMeanwhile, prepare the masala for the curry. In a mixer, add all the spices, grated coconut along with the chopped onion and green chillies with little water and make a fine paste.
Step 3 Cook the curry masalaNext, take a skillet and heat the oil in it over medium flame. Add the prepared masala paste to the heated oil and cook for a few minutes. Keep stirring the mixture.
Step 4 Add the marinated fishAdd the marinated fish to the pan and let the fish soak in all the masala. Let it get cooked for a few minutes. Once done, add 3 cups of water and salt as per your taste.
Step 5 Cook until the fish is doneCook the fish till it's done over low flame. Once done, transfer it to a serving platter and garnish with coriander leaves. Serve it with steamed rice.
Tips
You can also use coconut milk/cream or fresh cream.
Feel free to add curry leaves or chopped coriander leaves to the fish curry.
You can also use vinegar if you do not have tamarind for adding sourness.